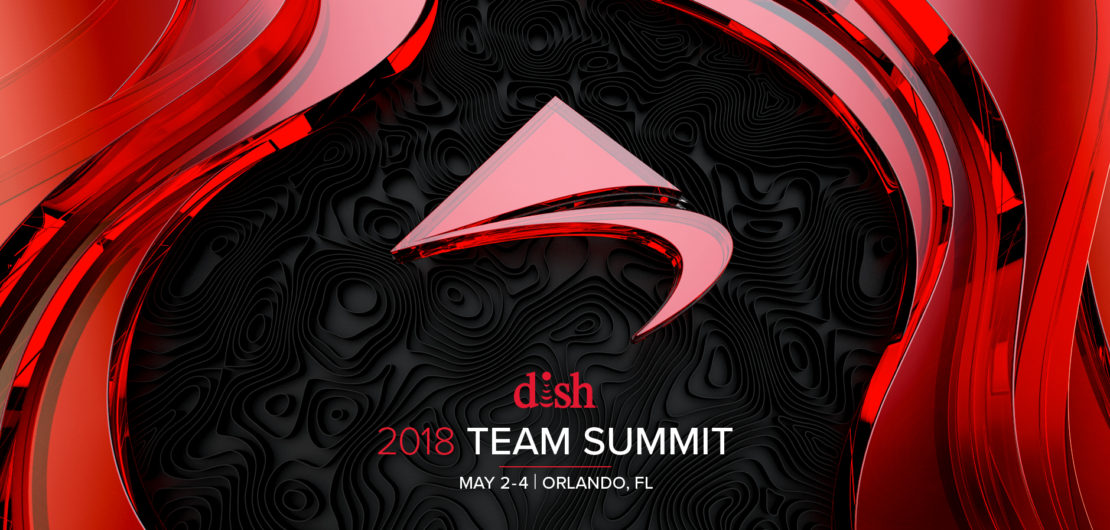 Trying to decide if going to DISH Team Summit this year will be worth your while?
The annual, 2018 event will be happening from Tuesday May 1st through Friday May 4th in sunny Orlando Florida.
As soon as registration opened, the All-Systems Account Management Team didn't even need to call everyone, because we already know why retailers won't be going.  So we figured we'd compile a list of the ten reasons why you DON'T want to attend Team Summit this year.
#1: You're a One Man/Woman Operation
If you are away for 4 days, who will run your business?  Advances in technology don't yet allow for you to forward sales calls to your cell phone or schedule installs for the following week.
Oh wait, they do but you haven't learned to use them yet.  A quick phone call to your All-Systems Account Manager can help solve this problem, but we understand you've been too busy to make that call.
#2: You're Too Busy with Activations and Installs to Go
You're installing 20 jobs a week, by yourself (see above).  It's understandable you can't go.
Let's be honest, only a handful of retailers in the entire territory are doing more than 20 activations a week, and they have a large team helping them do it.  And they'll be attending Team Summit and probably bringing their employees with them too.  They are the exception, not the norm.
Majority of DISH Retailers do 4 or less activations a MONTH.  Why utilize all that downtime by attending and accidentally grow your business?  We get it.
#3: Registration is Too Expensive
We understand that having three, gourmet meals a day, alcoholic beverages, transportation to social events and quality entertainment, cutting edge training and networking opportunities  isn't worth it.  Nevermind that if you register before January 22nd, it's basically free (you get a $250 co-op credit per registrant, netting your cost at ZERO).
What's that saying?  If it's free it's not for me?
#4: The Hotel is Too Expensive
Team Summit is being held at the kinda nice Rosen Shingle Creek Resort.  At $199 a night, it's still way to pricey despite being over $100 off the advertised price.  And who needs to spend their downtime at the spa, golf course, 4 heated pools, 2 hot tubs, tennis courts, basketball courts, volleyball courts, fishing, hiking nature trails, or paying video games?
It's not like a business trip is tax deductible.
It makes way more sense to figure on spending thirty bucks a night at the HoJo's and driving over, but then you have to rent a car and that's a hassle.  So we don't blame you for not going.
#5: Orlando is Too Difficult to Get To
I mean, who wants to go to Orlando anyway?  It's not like every child under the age of 5  nags their parents to take them to Disney World to meet Buzz Lightyear or anything.  And therefore every major airport in the Northeast does direct and inexpensive flights to there.  For proof,  click here.  It's not profitable for airlines at all, so why would they?
#6: You Can't Use Co-Op to Cover the Costs
We totally get it!  Most of our retailers don't use their co-op anyway, so it's important they save it in order for it to expire.  And it's not like you won't get an additional $250 in co-op for each person who attends, so you can not spend that accrual too.
#7:  You've Been Doing DISH for 25+ Years, So Therefore You Know EVERYTHING
You've been doing DISH for so long, you taught Charlie Ergen how to do it.  Since you're already an expert on the Hopper, know every command on Amazon Alexa and are already an "Internet of Things" expert, it totally makes sense why you wouldn't attend.  Especially considering that's the direction DISH is going.
So there's no need to attend any of the training courses, because you're the one that should be teaching them.  We get it!
#8: You Have Enough Expo Freebies
We don't need to elaborate on this one.  I mean, who needs all that clutter anyway.
#9: You've Already Met Charlie, Jim, Erik, Brian, Amir, and the Rest of the DISH Executive Team
Heck, you're on a first name basis, plus you don't want to take away from the new retailers getting to rub elbows with them.  Sharing is caring.
#10: You Hated Tool Time and the Santa Clause
You have much better taste in TV and Movie comedies than to be a fan of Tim Allen.   What do we need?  MORE POWER.  And more refined entertainment.
So that rounds out our top 10 Reasons you don't want to attend Team Summit Orlando.  Did we miss anything?  Be sure to comment below and let us know.
But should you change your mind and see the value in attending this once a year, annual industry event that may or may not allow you to grow your business, be sure to visit DISH Portal and register here before January 22nd.
Registration is $250 a person for 2 people and the third is only $50.  Plus you get a $250 co-op accrual per attendee (up to $1000 max) for you to avoid using for your advertising.
We look forward to not seeing you in Orlando this coming May!