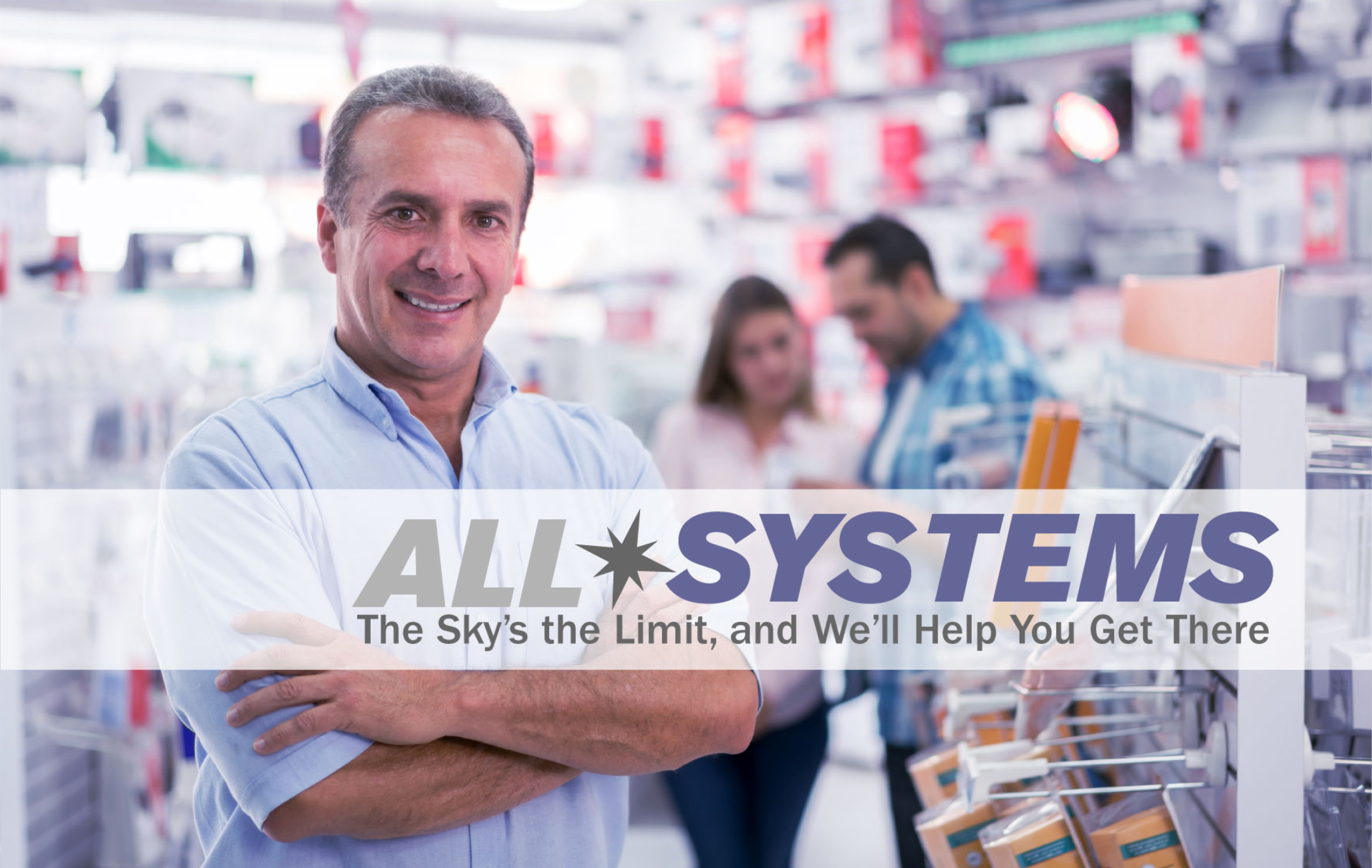 Become a retailer with All-Systems and represent products like DISH, HughesNET, Spyclops, RingCentral and more.
Hans Cedardale Satellite
"We are a local retailer serving Central PA for 33 years, and began working with All-Systems back in 1984.  Our experience has been exceptionally positive.  The personal attention you receive from All-Systems is quite unusual in today's world.  Each of their offices are staffed with extremely professional and helpful managers who are always willing to work with you to come up with ideas and plans to help grow your business.  We highly recommend working with All-Systems."
Hans Cedardale's Website
Gene's Electronics
"We have been with All-Systems for 9 years and joining them helped build our business immediately due to the heightened support.    Before we joined with All-Systems we did not even have a vendor rep assigned to us so we went from zero support to a whole team of support overnight.  We've worked hand in hand as a team with them towards the same goal of achieving activations.  Almost daily we have contact with someone within All-Systems in regards to technical issues, marketing and payment support, and help in deciphering the ever changing business rules.   They are always available to us to problem solve and bounce ideas off of when we need that extra push and guidance, even after core hours.  All-Systems is truly invested in helping us succeed and we look forward to what the future holds!"
Gene's Electronic's Website
Interested In Becoming a Retailer?
All-Systems prides ourselves in providing the best quality service and technology product lines to small businesses throughout the Northeast.  By partnering with All-Systems, you have the opportunity to become a retailer for lines like DISH, HughesNET, RingCentral, Spyclops and more.
Speak to a Representative
Not ready to apply but want some additional information?  Schedule your no obligation consultation at your convenience.